How Can You Find Time to do Meaningful Family Portraits?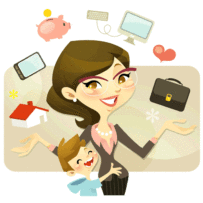 How Can You Find Time to do Meaningful Family Portraits?
Time- it's the one thing that everyone has the same amount of. It's a luxury, not a commodity, and most of us never seem to have enough!
Have you ever had this happen to you? You get in bed, exhausted and ready for a good night's sleep. But as soon as your head hits the pillow, your mind starts to race. Suddenly, your thoughts are filled with all the things you want or need to do. Your heart starts to race as you remember that for this particular "to do," you're running out of time to do it. Or worse, you've already run out of time. Either way, all you can do at this hour is scribble a quick note to yourself, and try to put it out of mind until the next day.
It goes on the list. Or maybe not, because in the light of day, normal life takes over, and it doesn't SEEM to be as much of an emergency. Is it a want or a need, and does it have to be taken care of TODAY? Do you find that your list of "emergency" activities, your "right-nows," move your wants even further down the list? If you're like me, sometimes it seems like the things that I actually WANT to do, kind of drop off the list altogether.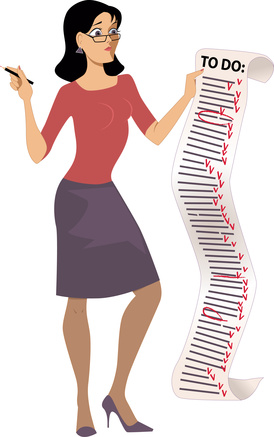 Family portraits can fall into this category for most of us – including me! The idea is great- it might even seem urgent, when you lie awake at night and think about how fast your children are growing up. Or if your parents are getting a little older, you wonder how much longer they'll be active and up for a portrait session. You'd actually love to have a new portrait of your children or the whole family.
But realistically, it's not an emergency. On any given day, you have children to dress and feed and take to school and pick up from soccer and dance; clients or patients to see and take care of; a household to run; and while you're at it, you need to sleep, eat well, exercise, and have a few minutes to yourself! Finding the time to schedule a portrait- let alone plan for one- is usually not making the top of that long list.
Yes, you know the kids are changing, but unless there is some major milestone approaching, portraits don't seem to be a necessity- they can be done later. When your schedule calms down, when summer comes, when Mom gets past her knee surgery, when the holidays are over, etc.
Because, if you've had portraits made before, you know that first of all, you've got to find a time that works for the whole family. That task alone can be a major feat. Then there are all these decisions to make – what clothes everyone should wear, where the portraits should be, what kind of photographs you want. Wow! No wonder you keep putting portraits on the back burner!
Fact: having portraits done well DOES take some time. So how can you fit them in to your already-overstuffed schedule?
The first thing to do is to find someone who doesn't just show up and take your pictures. The busier you are, the more you'll want the perspective and expertise of someone who can help you to make all those decisions – or even make them for you, if you'd prefer. These decisions about your portraits are really critical to how much you love the results, but you shouldn't he expected to make them all on your own. Your areas of expertise are your family and your work, not family portraiture.
Yes, it does require some time on your part to get the ball rolling, schedule some time with me to plan, and then have your portrait session. I can't tell you it doesn't. You're not going to pull it all together on a moment's notice, spend 15 minutes in front of the camera, and have a meaningful portrait.
But the old saying is true in this case: if it's worth doing, it's worth doing well! So take lots of everyday photos of your kids. Have your phone handy and ready to use. And when you start to feel like it's time for a new portrait, use that phone and call – or even faster, send a text! – and get started by getting a date on the calendar. We'll tackle the rest together. Now go, and get a good night's sleep!